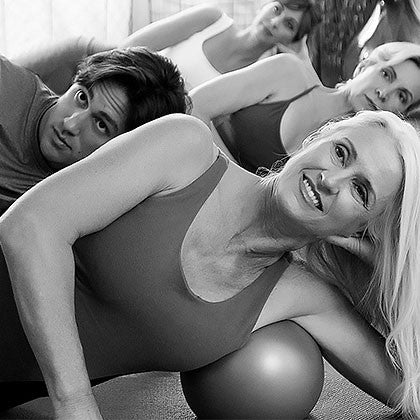 10 Most common menopausal symptoms you can prevent if you get smart in your early 40s.
Women are not usually told they need to prepare for menopause. They often hear other women complaining of hot flashes, or becoming sleep deprived. Why are they not told to begin working on avoiding all of these symptoms years before the onset of menopause? It does not have to be a birth rite to suffer these things like so many other women.  I think women seem to just want all women to experience the same things they do. Women do not need to accept these symptoms as just part of the hormonal changes brought about by menopause.
I believe that if women have the information prior to menopause they can elect to do something positive to minimize the so often dreaded menopausal symptoms.
Get ready for this list. You might already be manifesting some of these so you can nip it in the bud.

1. Irregular periods 2. Hot Flashes 3.Vaginal changes 4,. Urinary problems from frequent urination, to urinary infections, to a decreased ability to hold their urine.5. Weight gain 6. Mood swings 7. Insomnia 8.Loss of libido 9. Bone and joint problems 10. Memory lapses.
There will be dedicated blogs on each of these symptoms later on.
 Irregular periods - Women assume that irregular periods will come the closer they get to menopause. What I have found is that the more regular you have always been the more common it is to simply stop menstruation easily. Women who have had a history of irregular periods and painful periods with heavy flow will most likely have a harder time moving into peri-menopause. The more you begin working with nutrition and diet to balance your hormones and become more regular, the easier shifting into menopause can be. I highly recommend checking out Alisa Vitti 's Flo Living. Her programs and information can help you regulate and balance your hormones and menstruation which will greatly improve your chances of easing into menopause.
Hot Flashes - It is important for women to know that you do not have to suffer through hot flashes. Healthy women who have had healthy menstrual cycles, eat well, and stay in shape can breeze through menopause asymptomatic of hot flashes. However, you need to start working on your quality of menopause you wish to have at least a decade before peri-menopause begins. If you think menopause just happens you most likely will experience all the classic symptoms. How you eat, the nutritional supplements you take, and how you keep your body in shape a decade before menopause begins can truly determine the quality of life change you experience at menopause. 
Vaginal changes - As estrogen levels decrease the elasticity of the vagina and the juicy quality we all want to maintain are greatly altered Some women become completely dry and having sex becomes very painful. The quality of muscle tone and skin changes, too. Again, the message is, you must begin working on how to care for your vagina a decade before the onset of menopause. Diet, nutrition, and strengthening  and toning the pelvic floor is key. In a later blog, I will discuss practical ways to keep your vagina toned, and naturally lubricated.
Urinary problems plague almost every women during and post menopause. Women who have had children have a greater tendency to suffer from prolapsed bladders, causing frequent urination, incontinence, and bladder infections. Women need to learn that they can lift their bladders and intestines postpartum. There are absolutely common sense ways to lift the bladder and every women needs to know how. I will write a separate blog just on this later on.
Weight gain - The classic 10 pounds of weight gain is every woman's nightmare. Women go back to the gym working out harder and harder and they don't lose the weight. What women need to learn is that the body is changing and so the approach to caring for your body must change. The body metabolism decreases, but this is actually a metabolic decrease in all the organ functions. Running on a tread mill will not boost your metabolic rate of digestion. Basically, you have to stop whatever workouts once worked for you and approach your body more intelligently. Much more on this subject later.
Mood swings - Throughout our hormonal lives we experience mood swings especially during different times in  our menstrual cycles. If your diet and nutrition, are focused on helping you prepare and ease through menopause mood swings can be greatly decreased.
Insomnia -  This is a very common symptom of menopause. When you begin to notice you are having trouble sleeping look into nutritional and herbal support to get you through this period. Also, the more physical activity you are, the better you will sleep.
Loss of libido - This is very common and it does not have to occur if your diet and nutrition are keeping you in balance. The more you experience all these other symptoms, the more you will experience this, too. However, if you are in a long term relationship and it is getting a bit stale and not fulfilling you, you will experience the loss of libido much more. As women are going through menopause, there are so many shifts in consciousness that very often sexual energy is put lower on the priority list. It does come back so fear not.
Bone and joint problems - Frozen shoulders are one of the most common joint problems that occur. Women often describe that it began all of a sudden. The pain is severe and the shoulder movement is greatly limited. Doctors usually give cortisone injections and tell woman that in a year it will go away. What is important here is that women need to begin caring for their joints at least a decade before menopause stages begin. If you think fitness and going to the gym is what this is all about, think again. High impact exercise throughout life can greatly increase your chances of having joint problems during and post menopause.
Memory lapses - This is very common. You will notice a friend starting to tell you something and all of a sudden she is blank. Menopausal women can laugh when this occurs because we recognize this in ourselves and other women. Again, there are nutritional and herbal supplements that can greatly help with this. It does not have to escalate.